Gold prospectors' buildings and gold mining machinery
Looking for an authentic goldfield's atmosphere? In the Gold Museum's outdoor museum area you can see authentic gold prospectors' huts, unique machinery and panning equipment as well as various conveyances. There are also countless captivating details and you can spot the remains of Finland's northernmost railway leading to the forest. The centrepiece of the outdoor museum area is a bronze statue Gold Prospector, sculpted by Ensio Seppänen.
During the summer season, Hopiaoja hums beautifully and birds sing as you explore the outdoor museum area. Keep your eyes open and you might see the museum ghost Nurminen, who lives in a log cabin! In the winter, you will experience snow and the polar night – just like the prospectors who lived in the goldfields all year round.
The outdoor museum area is free to enter all year round and you can peek into the huts during summer. Don't forget to visit the museum shop and the exhibitions inside (tickets for the exhibitions at the museum ticket counter)!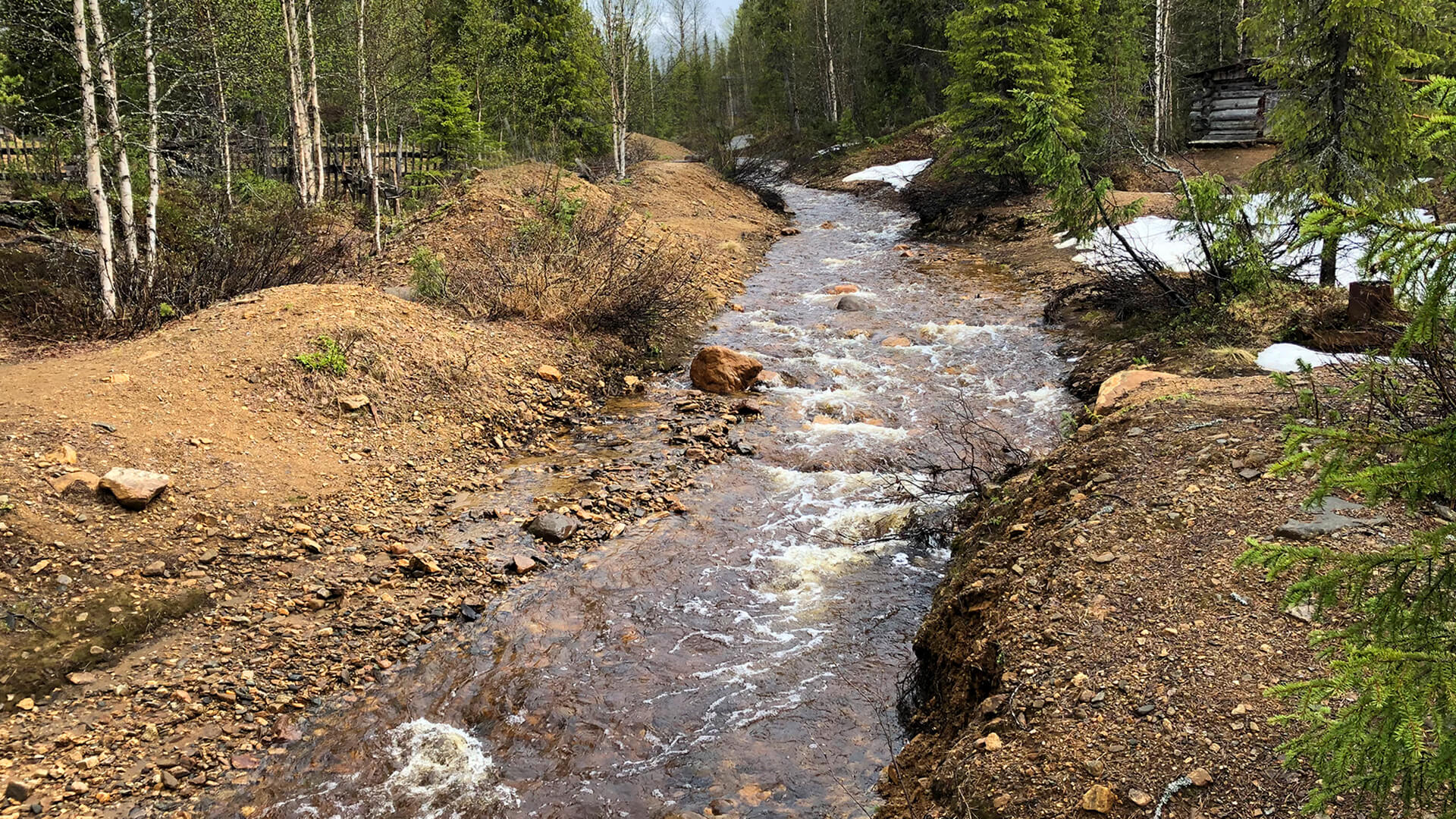 HOPIAOJA CREEK
In 1934, gold was discovered from the Hopiaoja creek that flows through Tankavaara. Aslak Peltovuoma, better known as Sauva-Aslak, from neighbour village Purnumukka had a dream about gold in Tankavaara. The following day he found a glittering treasure in a spot revealed in the dream. Since then, gold has been prospected at Hopiaoja, and in the 1970s, a panning site for tourists was opened.
Gold prospecting has been worth it in Tankavaara: in 1950, Tauno and Jouko Virtanen found a 186.5 gram mixed nugget in their claim, and a few decades later, in 1978, 11-year-old Mika Saalanko, who was panning for gold for the first time in his life, found almost 40-gram nugget at the tourist panning site.
PINGON EXCAVATOR
In the outdoor museum area, you can admire a rare French Pingon excavator. The machine was once used on a claim in Palsinoja, where it had been left unused during 2010s. In 2019, the excavator was put into operation and was again used for prospecting gold. From there it was moved in 2021 to its deserved place in the outdoor museum area for the public to admire.
Manufacturer: Pingon
Type: 14C 1057
Weight: 12300 kg
Year: 1974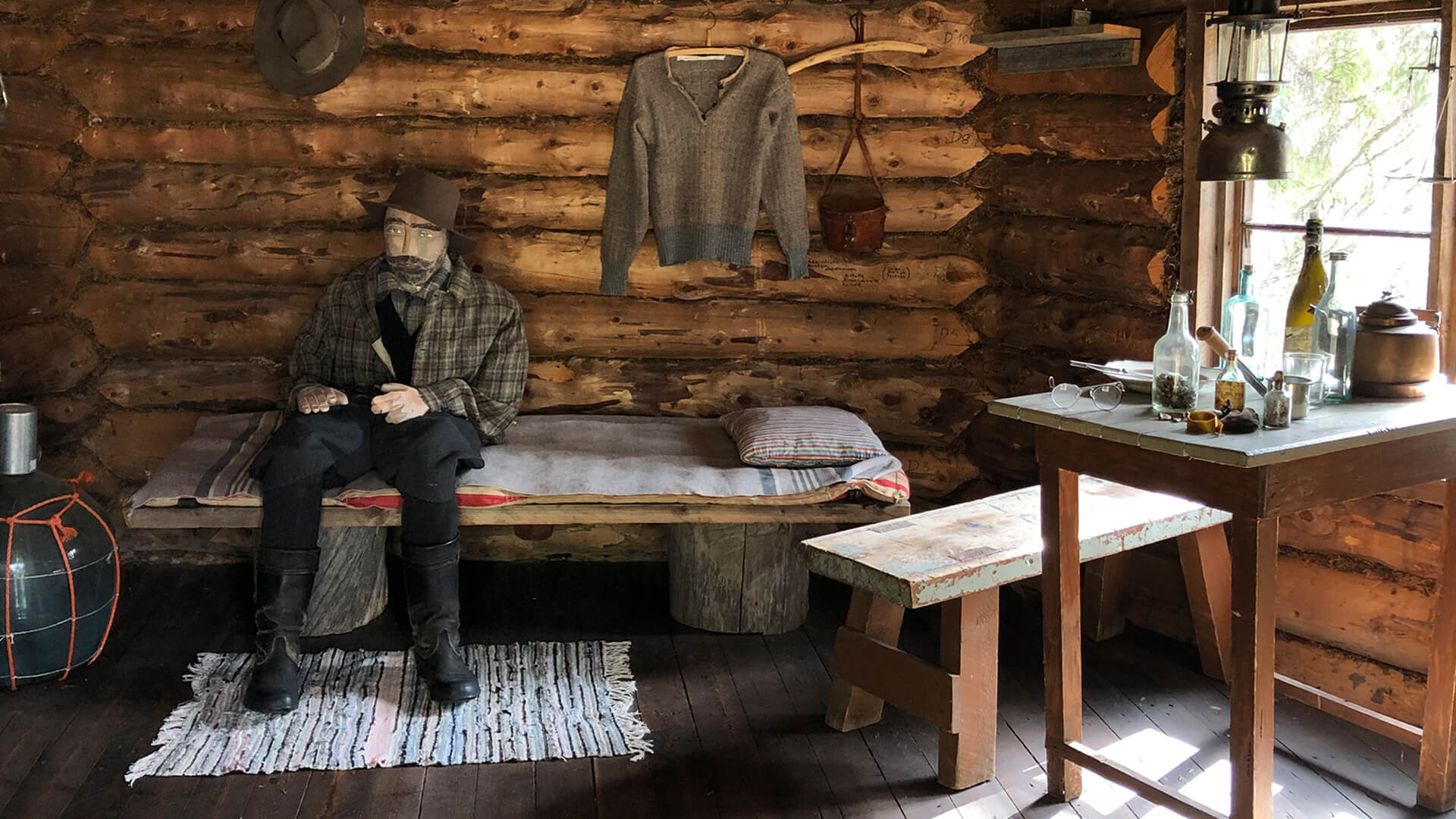 NUT CABIN
The hexagonal Nut Cabin used by prospectors, loggers and other travellers was the first exhibition building of the Gold Museum. It was moved to the outdoor museum area in winter 1975. Today, a peek inside the log cabin gives you a feel for the living conditions of the forest dwellers of the past, including gold prospectors. You can get a taste of everyday life in the goldfields in the surroundings of the hut, where you can find gold prospector huts.