Whether there's talk about gold prospectors today or during the time of Grand Duchy of Finland under the rule of the Russian tsar, human destinies are the most fascinating topic in the colorful gold history of Lapland. Stories tell about failures, tremendous luck and of course tragicomic and romantic happenings.
Tragic faith in the goldfields
In Lapland, one of the characters at the turn of the 1910s and 1920s was Charles Hill aka Kaarlo Sjöblom. He was American Finnish who was born in Finland in 1881 and moved to America in 1902 to avoid illegal military service call-ups (by the Russian Empire). Charles succeeded especially in the goldfields of Alaska. He returned to Finland in the fall of 1919 as a rich man and headed towards River Ivalojoki and its golden banks. He used the experience he had gained in Alaskan gold fields, and in Lapland, he founded a gold mining company with claims in the area of River Ivalojoki and Palsioja. The company's base was at Ritakoski and during winter 1920-21 test drilling was started and research was carried on.
Story tells Charles Hill left on horseback towards Ivalo village and hospital in April 1921 to get treatment for a bad infection in his hand. Right after Ritakoski the ice broke under the horse and its rider and Charles drowned meeting his destiny in the icy waters of the river. His horse returned to the base and thus brought the information on the sad accident. Hill's workers found his body in the water couple of days later and pulled it up. Later, it has been told the horse occasionally still haunts at the valley of River Ivalojoki, galloping restless and looking for its master.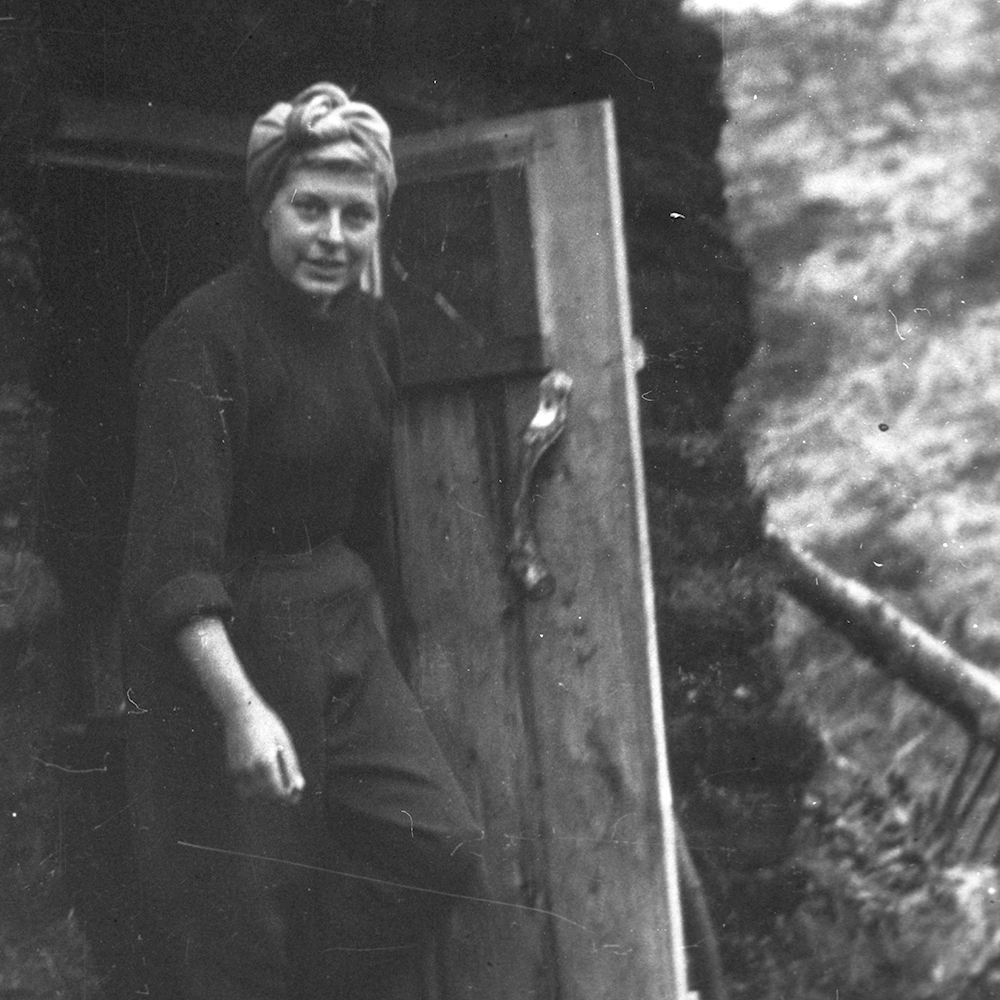 Photo: Gold Prospector Museum, the collection of Mr. Viljo Mäkipuro.
The foreign loved by all
Sylvia Petronella Antoinette van der Moer arrived in Finland early summer 1949. The Dutch journalist spent her time first in Helsinki, and then headed north. In Rovaniemi, she met geologist Klaus Säynäjärvi and his French colleagues on their journey to northern Lapland and goldfields. Petronella got interested in northern prospecting and prospectors, and she ended up being part of the geologists' group. They went all the way to Lemmenjoki through Pahaoja and Ivalojoki Kultala. In Lemmenjoki, Petronella was helping the regular cook Tyyne Tähti in cleaning, cooking and other daily chores. At the end of September Petronella, together with a few prospectors, left for Ivalo to get more supplies. However, she never returned as police arrested her in Ivalo due to unpaid bills in southern Finland. There were also other accusations such as her being a spy but those never appeared to be true. She was deported from Finland on the 8th of October 1949 due to her expired passport.
Despite her short time in Lapland, gold prospectors never forgot Petronella. They tried to get a short-term visa for her in summer 1951 but failed. Even after that, prospectors tried to contact her without luck, but it was known Petronella moved later to the USA and had a daughter. Things cleared up in spring 2014 when Jennifer O'Connell, artist and wilderness guide, wrote about Petronella's decease in her blog. Jennifer got to know Petronella and Petronella's daughter Solange as her neighbours. One of the last wishes Petronella had, was that part of her ashes would be scattered in Lapland, in Lemmenjoki area. In summer 2014 Solange and Jennifer came to Lapland, and together with couple of today's gold prospectors they scattered some of Petronella's ashes in Lemmenjoki. The urn with the rest of her ashes was placed in Inari cemetery, in the area meant for gold prospectors and special people in gold history. Petronella had returned for good in the place where she had left part of her heart decades earlier.