Support us
The Gold Museum has a long and distinguished history of recording and telling the story of Lapland's gold. Be a part of the glittering gold history by supporting our activities! We are grateful for all your help and support.
If you would like to get involved in supporting our activities, please contact Teresa Töntsi, the Museum Director – she will tell you more about the different possibilities. For more information call +358 50 3312370 or email firstname.lastname@kultamuseo.fi.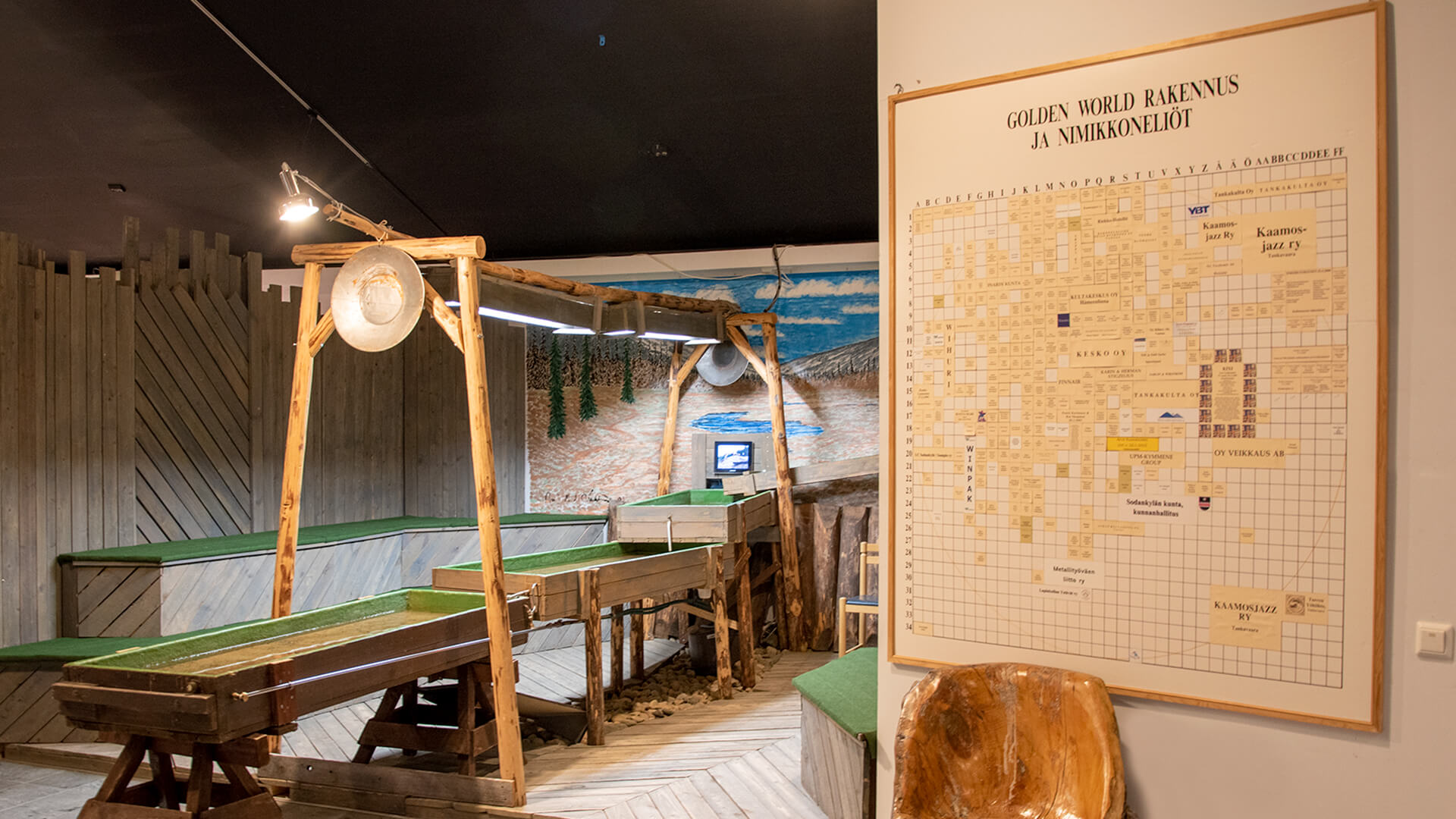 Dedicated square
By purchasing a dedicated square, you get your name on the Gold Museum's honorary plaque. You will be issued with a unique card and a certificate indicating the location of your square on the plaque. The card entitles you to free admission to the Gold Museum for the rest of your life. You can choose your place on the plaque from the available squares, and you can redeem the number of squares you want. The price of one square is 100€. The honorary plaque is located in a prominent place in our Golden World exhibition, right next to the indoors panning basin.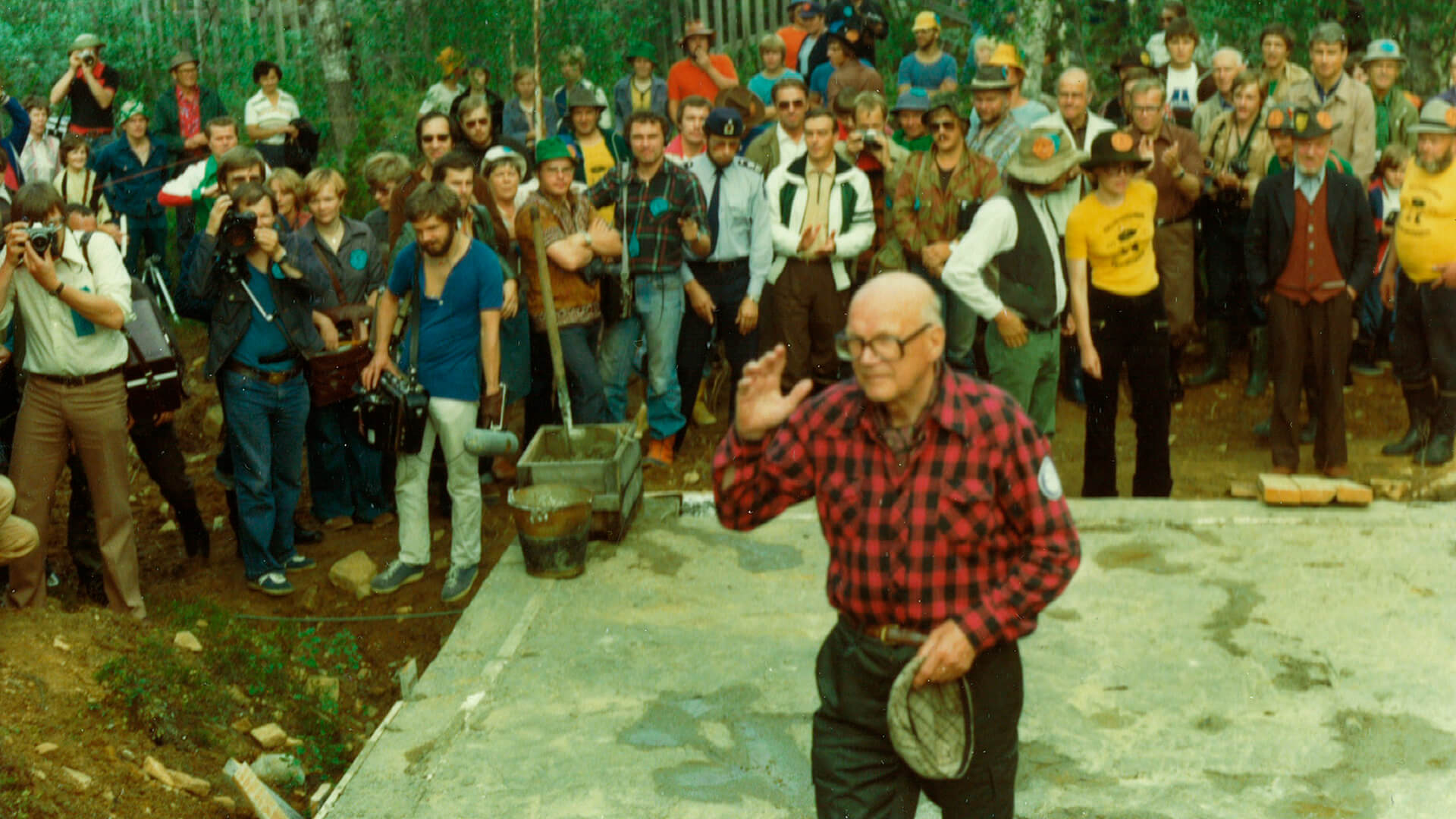 Härkäselkä Project
Härkäselkä is the main building of the gold mining company Oy Lapin Kulta Ab. It is a building of cultural and historical value and was transferred from Inari to the Gold Museum in 1977 and renovated as a museum building. At the transfer, the foundation stone was laid by President Urho Kekkonen.
Restoration work is underway in Härkäselkä. The exterior work was completed in the summer of 2022, next the interior will be restored. Once completed, the extensive Stone and Mineral Exhibition will be moved in the building. All supporters of the renovation projects will be acknowledged with a nameplate on the wall of the building.
The project is currently supported by the municipality of Inari, AA Sakatti Mining Oy and Antti Hjalmar Aarnio-Wihuri.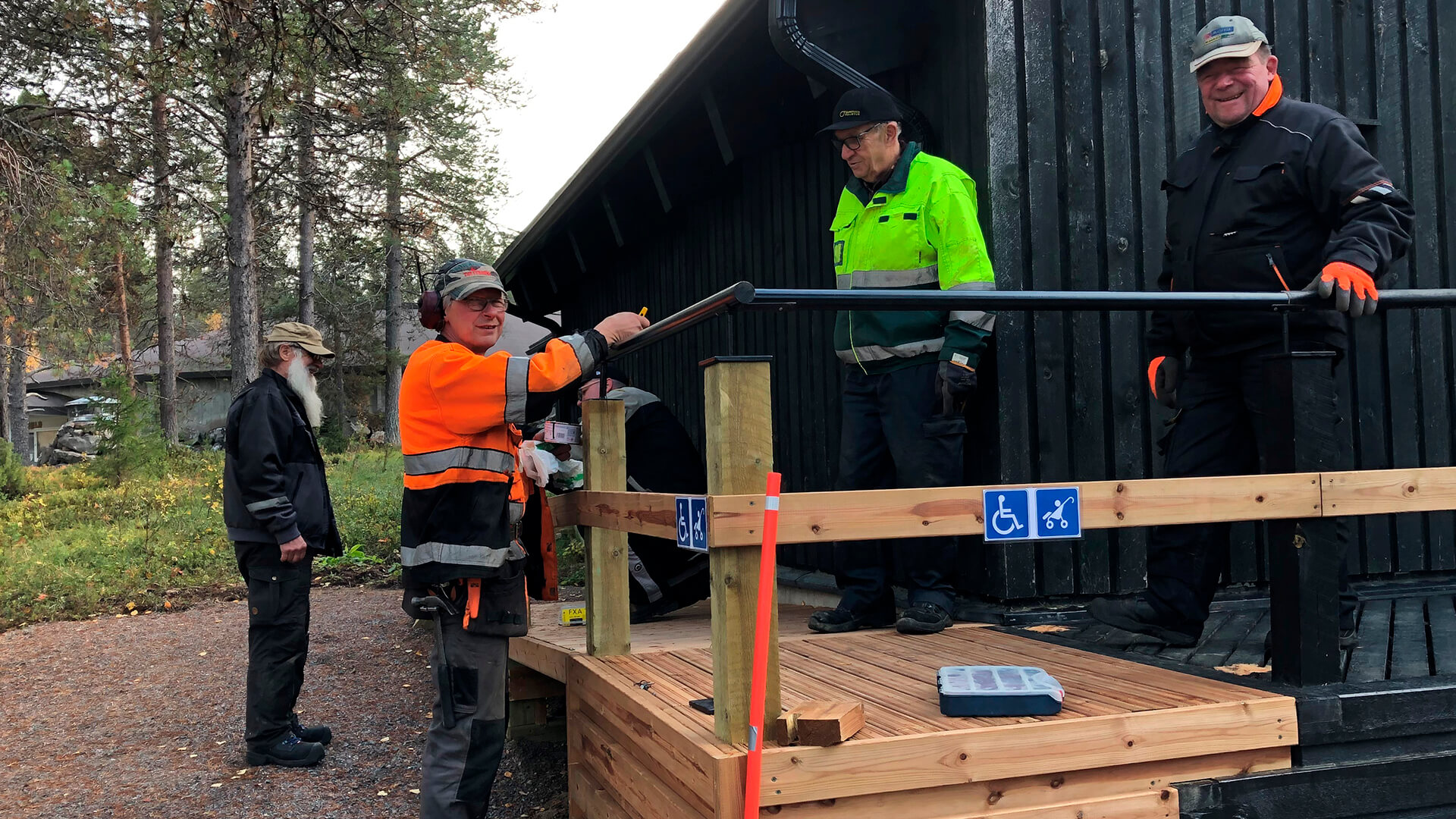 Gold Museum Support Association
Want to help in practice? Voluntary work is a traditional form of support in Finland. The Gold Museum Support Association is actively involved in the voluntary work and contributes its know-how to the museum.
If you are interested in joining the activities of the Gold Museum Support Association, please contact Esko Orava, the association's chairman, at esko.orava (at) suomi24.fi or +358 400 323 433.